Sarah Boles - Taylor County District Teacher of the Year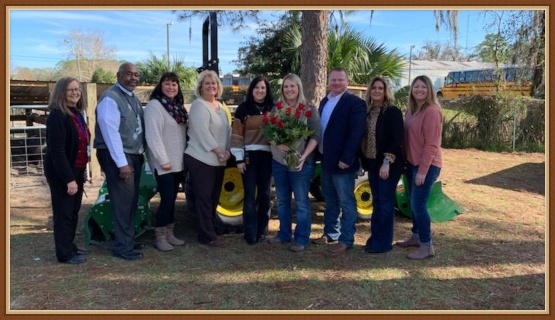 Sarah Boles is Taylor County School District's 2021 Teacher of the Year! Sarah Boles is an outstanding and dedicated teacher who teaches Agriculture and is FFA advisor at Taylor County Middle School. Mrs. Boles chartered the first ever TCMS FFA chapter in the history of Taylor County. Thanks to Sarah's dedication this chapter continues to grow, year after year! The TCMS agriculture program is composed of both animal and plant projects, Mrs. Boles' students have a working garden, greenhouse, and an environmental forestry plot, as well as swine projects, chickens, rabbits and plans of raising cattle in the future. Mrs. Boles states that she is extremely humbled and honored to receive this award and absolutely loves working with students in the field of agriculture education.
BBTC Students Assist DOH with COVID-19 Vaccines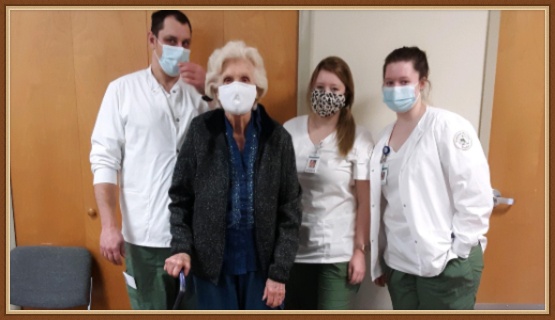 Welcome to Taylor County School District
Over 2,800 students attend public schools in Taylor County. The district offers a comprehensive curriculum that meets the needs of all students. "Education - Priority 1," the district's slogan, reminds us that our primary responsibility is to provide a quality education that will enable each student to reach his or her potential. This website provides our district a unique opportunity to showcase the many outstanding schools and programs within our county. Please don't hesitate to contact us and let us know if we can be of assistance to you.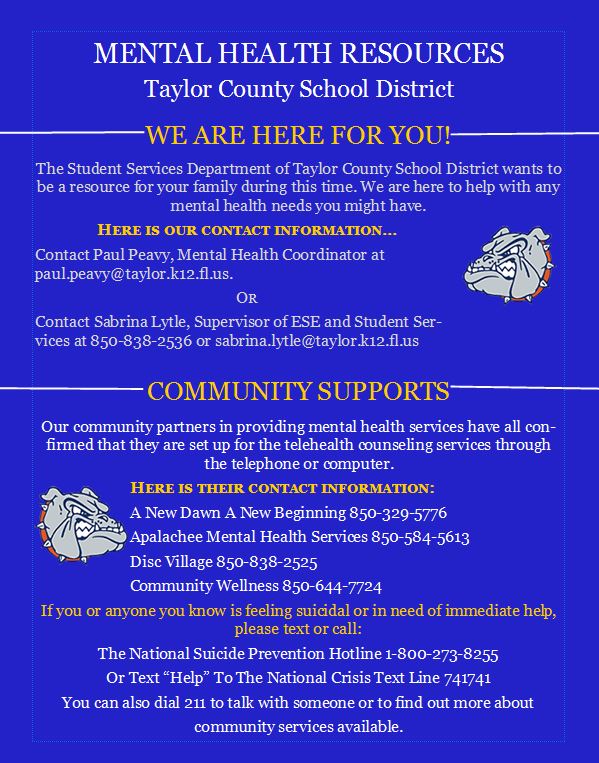 Taylor County is an Equal Opportunity Employer. We do not discriminate on the basis of race, color, religion, age, sex, national origin, marital status, disability, genetic information, sexual orientation, gender identity or expression, or any other reason prohibited by law.
Taylor County Schools is not responsible for the content provided on "related" and "promoted" videos that are accessible from our school media sites. These related videos and comments expressed on them do not reflect the opinions and position of Taylor County Schools or its employees.